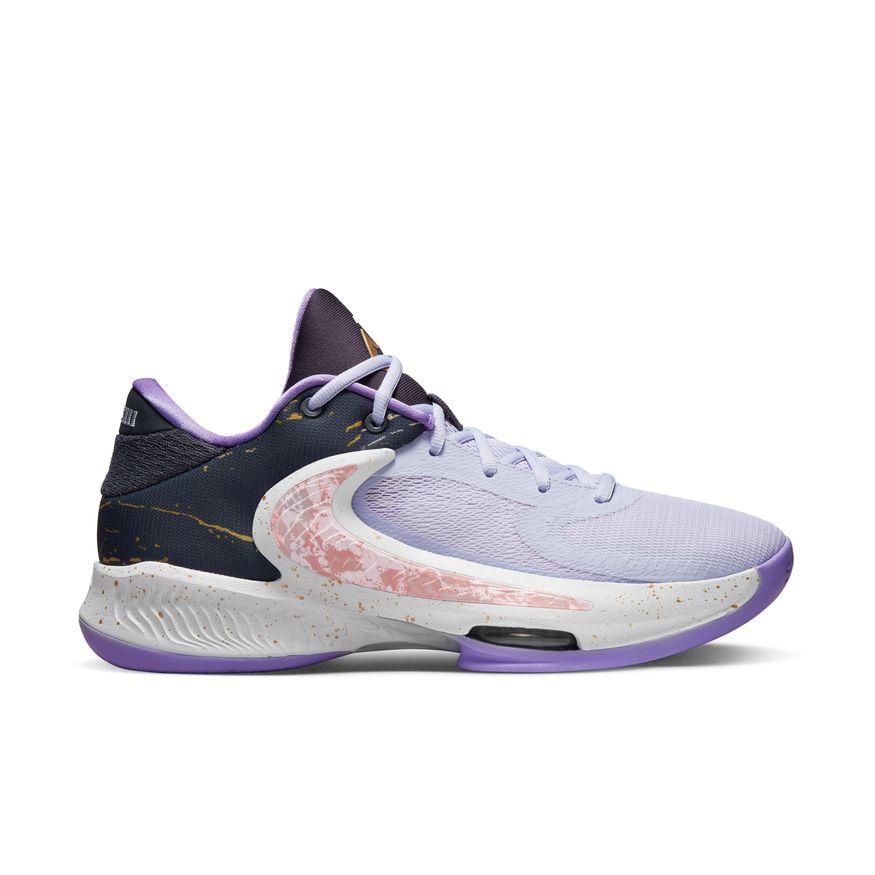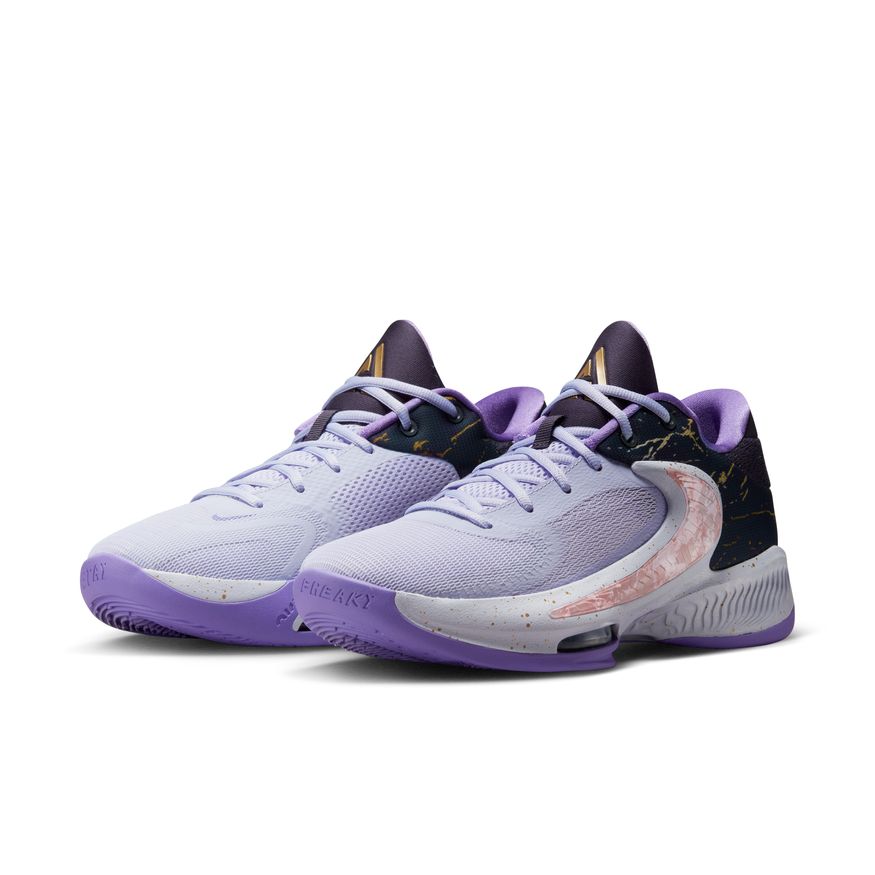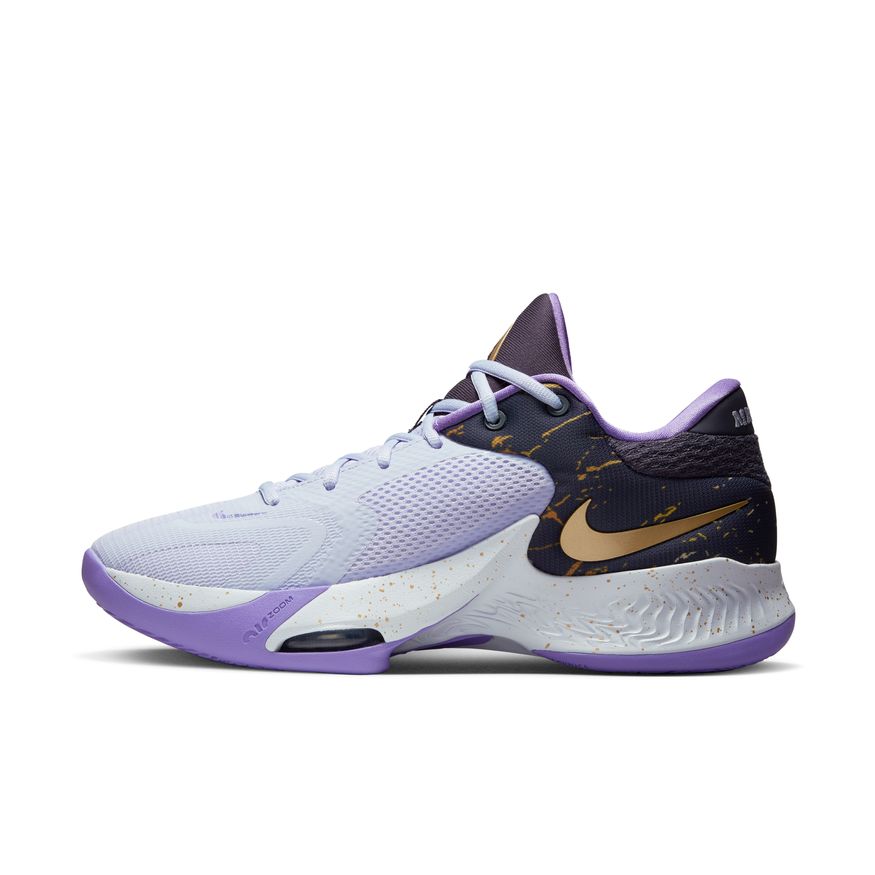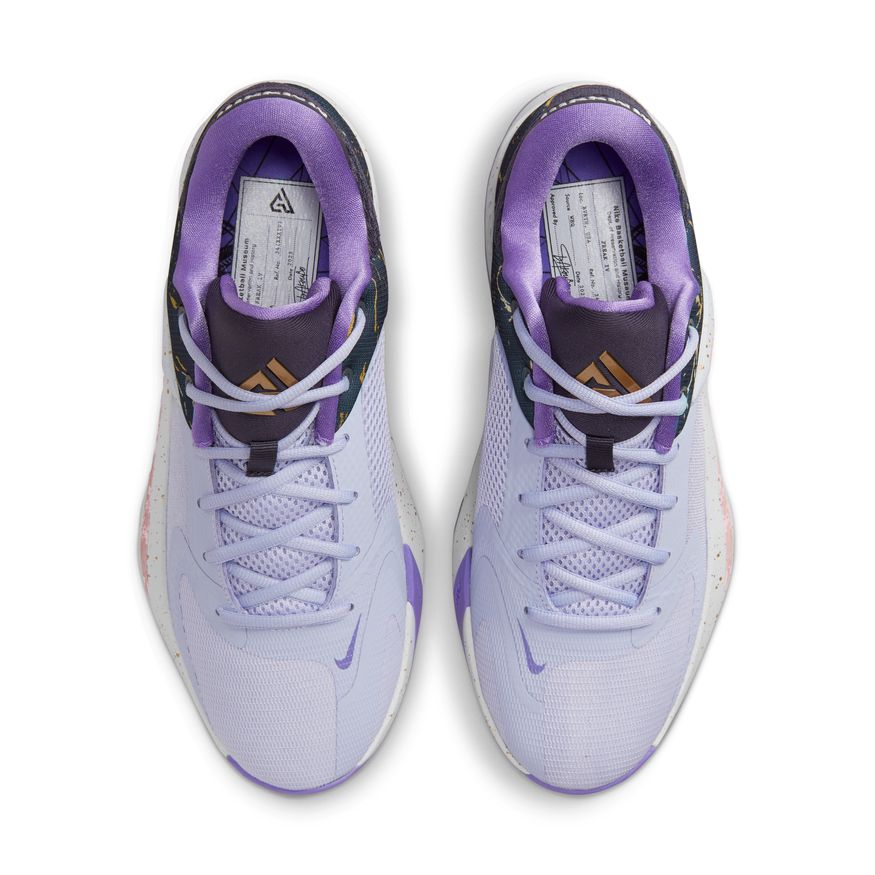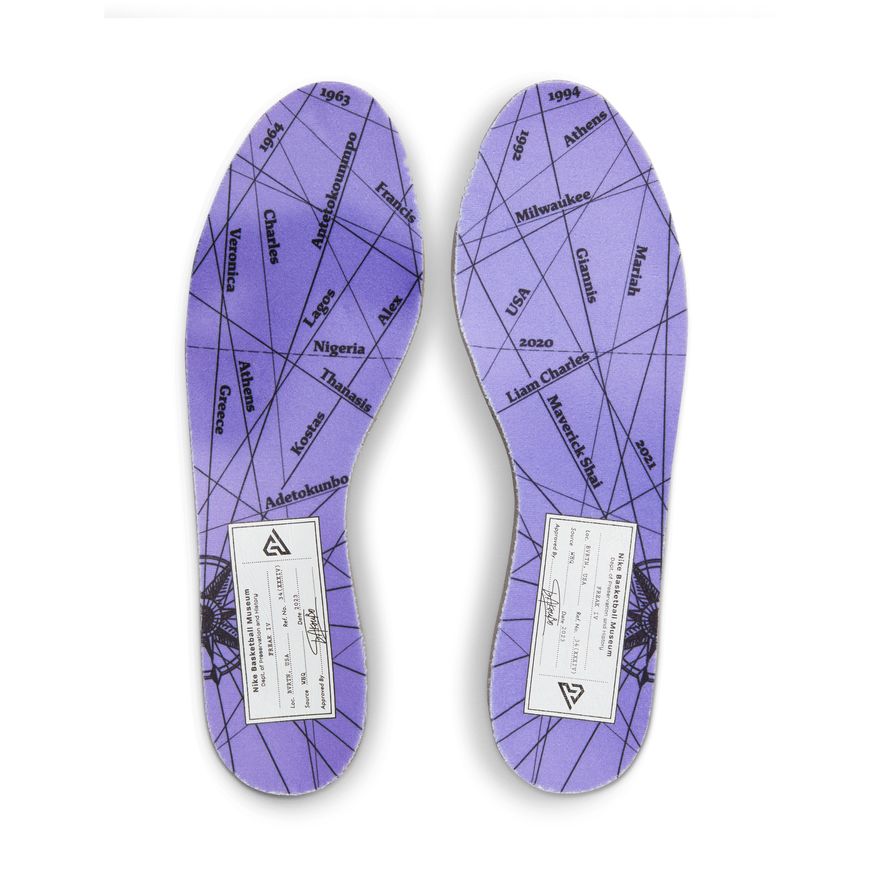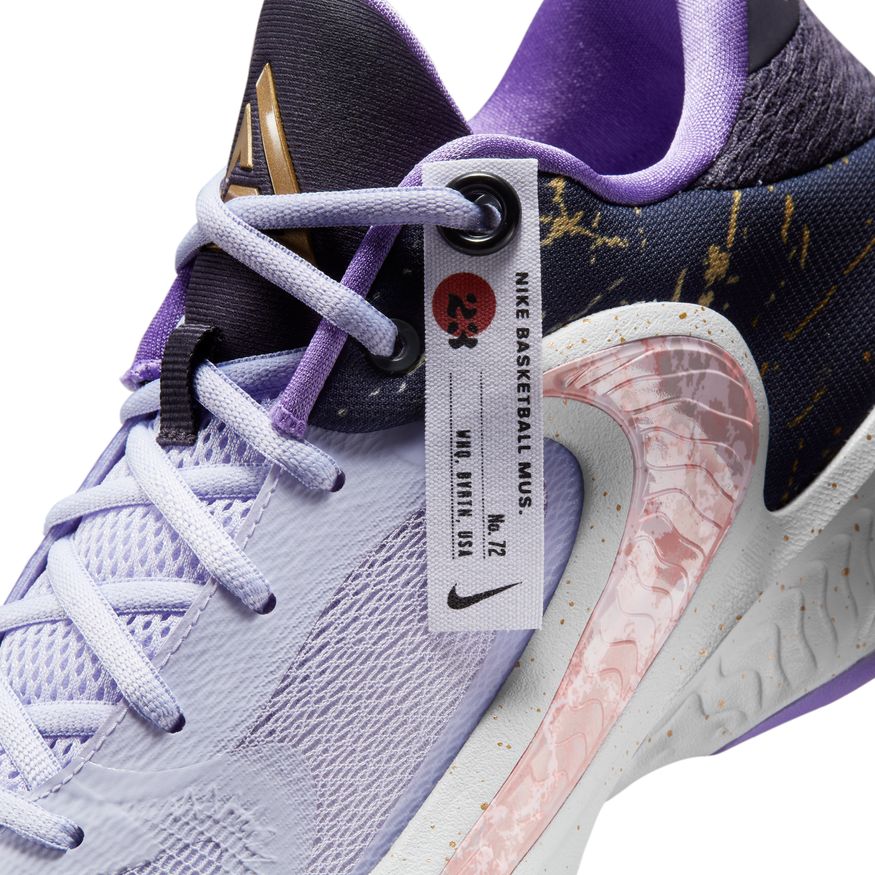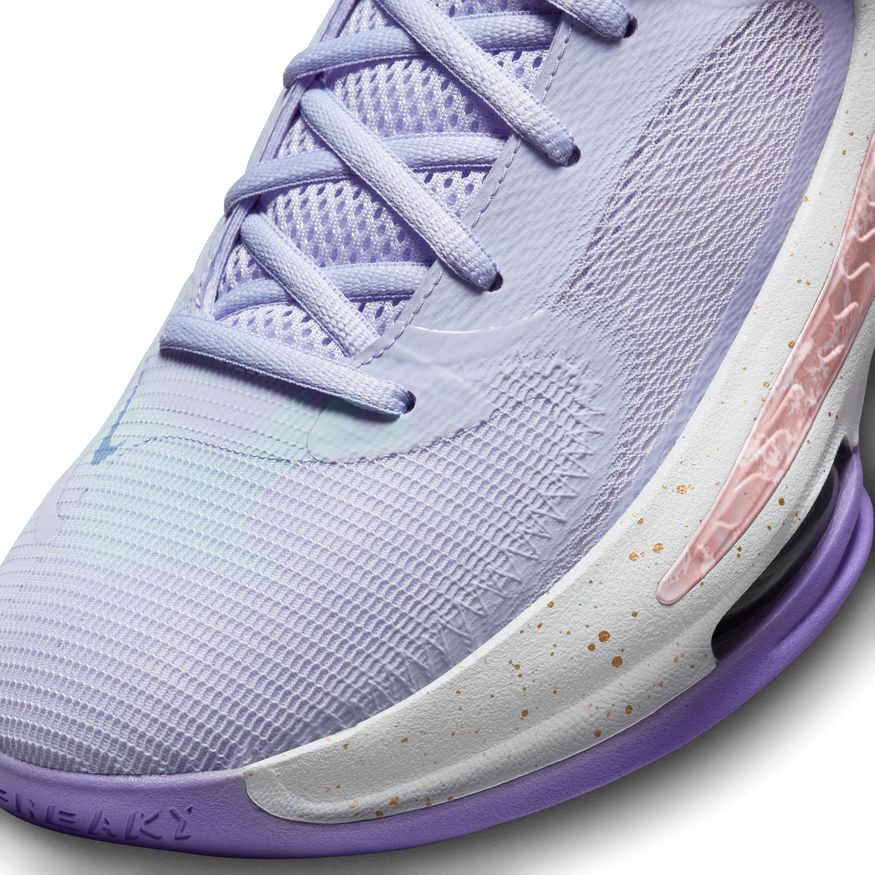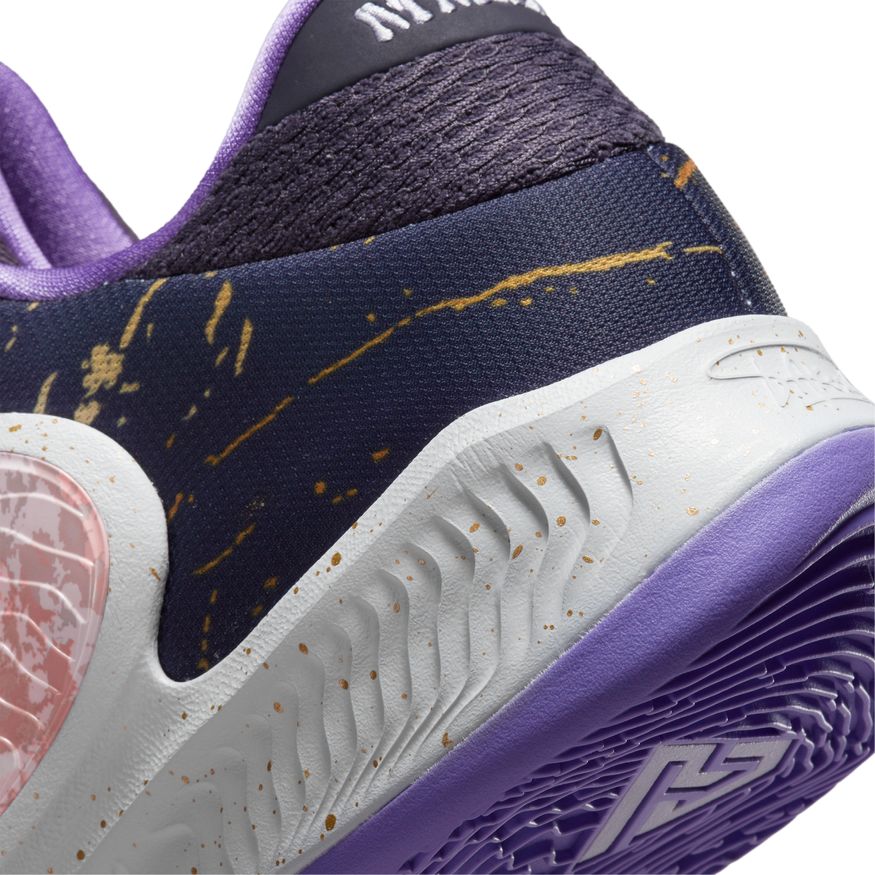 Giannis Antetokounmpo Zoom Freak 4 ASW
SKU: DV1178-500
Giannis is already a legend, with a backstory that will stand the test of time generations from now. His gawking stats, celestial skills and galactic game will spark a sense of wonder thousands of years into the future, inspiring eons of hoopers who will recount his name and game with nonfiction tales of his feats. With a liquid-like fit, Zoom Air and a design that moves with you, this special Freak 4 ASW celebrates a legacy that's still in the making, but will be told over and over.

Behind the Design

Nods to Giannis' solar system of support shine bright throughout this design. Names of his family members appear on the outsole while special dates, names and locations on the insole intertwine to tell the Antetokounmpos' mythical journey. The cracked gold graphic speaks to his family fighting through the struggles, sticking together and, eventually, becoming champions.

Drive Downhill

We hollowed out the lightweight midsole under the forefoot to place 2 Zoom Air units. This allows the Zoom Air units to compress under the weight, then expand and help return energy. Also, we slightly tilted and primed the Zoom Air units for your forward motion, so you feel like a 100-meter sprinter exploding out of the starting blocks.

Attack the Rim from All Angles

The computer-generated outsole has multidirectional traction in a pattern that resembles a topographical map. It helps optimize ground contact and change of direction opportunities.

Stay in Front

An external piece of lightweight, durable foam is built into the outer-side midsole. It helps keep your foot stable over the footbed when making quick side-to-side changes.

Cutouts in the foam under the toe and heel help reduce overall weight.

Molded grooves in the rubber outsole allow the shoes to bend and flex.

Molded backwards Swoosh logo is a signature of Giannis' Freak shoes.
STORE PRODUCTS

All items that are sold as "in stock" items will be shipped within 1 business day.

TEAM STORE

Team Store orders take 3-5 business days to process and another 3-5 days to embellish the items.

STOCK UNIFORMS

All stock uniform orders are shipped directly from the manufacturers and can take up to 1-2 business days to process.

Expedited shipping is not available for stock uniforms.

All sales are final and cancellations, returns or exchanges are not available for this item unless the item is defected.

Please note that this item may have a backorder date if no inventory is currently available.

If backordered, you will receive an email notification from us with the expected ship date.

If item is completely out of stock we will refund your money.